We b si te     Ho s ti n g
What is hosting?
Web hosting is a necessity for any website – it is the physical location of your website on the internet, an online storage centre that houses the information, images, video and other content comprises your website.
Web hosting service providers maintain the server where the data associated with your website resides and also manage the technology that makes your website connect to the internet.
Our Services
Choosing the right host can be so hard, so I offer a well-balanced good quality WordPress hosting service. Highly secure, worldwide servers including the UK provide a fast website, whilst my own blend of automated site downtime checks, daily backups and monthly WordPress plugin updates ensure your website is well looked after.
Email Service
Create professional email addresses with your website domain at no extra cost. Our email service allows you to send and receive messages in email accounts created at your own domain thanks to the SMTP, POP3 and IMAP protocols which we support on our platform.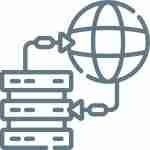 Secure Backups
Sleep easy knowing your site is fully backed up in case of data loss, hacking, or human error. We automatically save daily backups and keep up to 30 copies of your account. Our backup options are a great way to protect your website from downtime and traffic loss, as backup restore is the fastest way to resolve a large number of common website issues.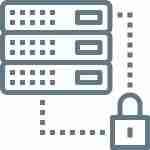 Safe & Secure
Having an SSL is more than just a best practice for websites, it's an industry standard. SSL certificates protect the data transmitted through your site and make sure you meet the requirements of search engines that flag unsecured sites. It is mandatory for ecommerce sites and those that gather user data.
Dedicated Support
Hosting through Rebecca Joy means that you wont have to lift a finger, from setting the account up to connecting your domain name to your website. No need to learn the technical side and just focus your energy on your business.
Providing You Reliable Uploads, Downloads, & Backups
We Make Security & Privacy One of Our Top Priorities
We Give You the Stats You Need to Optimize User Experience
Web Hosting Plans & Pricing
Shared Hosting
Small Websites
Upto 5GB Web Space

Unlimited MySQL

Free Email Account – name@mydomain.com

Free Lets Encrypt SSL Website Security Certificate & HTTPS

Daily Backups & Restore Function

Free Cloudflare CDN

Hosting Management & Support
Pro Hosting
E-commerce Sites
Upto 10GB Web Space

Unlimited MySQL

Free Email Accounts – name@yourdomain.com

Free Lets Encrypt SSL Website Security Certificate & HTTPS

Daily Backup & Restore Function

Free Cloudflare CDN

Hosting Management & Support
Private Hosting
Host Your Own Site
Upto 10GB Web Space

Unlimited MySQL

Free Email Accounts – name@mydomain.com

Free Lets Encrypt SSL Website Security Certificate & HTTPS

Daily Backups & Restore Function

Free Cloudflare CDN

24/7 Support by SiteGround